|  

R

eman Register

Newsletter
| | |
| --- | --- |
| | We are excited to share that our remanufacturing standard, ANSI/RIC001.1-2016, was highlighted for supporting the United Nations' Sustainable Development Goals in a student paper competition sponsored by the American National Standards Institute. Read more about that below. This comes at a time that we are gearing up to revise the standard. |
Our Trade & Policy Committee has been carefully reviewing the standard for the past few months to ensure that the 2022 version improves upon the existing standard. In the next couple of months we will begin recruiting members to serve on our Standards Development Consensus Body to participate in the revision process. For more information,

see our standards development webpage

and be sure to join the Reman Standards mailing list to be notified when the Consensus Body application launches.





As you know, COVID-19 has changed the way we hold events. This year, in lieu of our annual World Remanufacturing Conference, we will be pioneering a virtual event. We know that many of us are suffering from virtual fatigue, so we will keep it brief and free.

More information will be forthcoming in the next few weeks. In the meantime, be sure to get your

ACE Award Nominations

in to recognize an outstanding leader in remanufacturing and to bring a scholarship to their community.

Finally, we are happy to welcome new member, Spuhler Associates! The past few months have been a difficult time for many businesses, but this executive search firm sees the promise in the remanufacturing industry and we are delighted to welcome them aboard.

Stay healthy,
Vaughn Henson
Chairman
ANSI STUDENT PAPER WINNER CITES REMAN STANDARD SUPPORT FOR CIRCULAR ECONOMY AND SDG 12

Each year the American National Standards Institute holds a student paper contest asking students to describe how standards play an important role in society. This year's challenge was to show how standards support the

United Nations' Sustainable Development Goals

(SDG).

Our academic partners answered the challenge and one of the submissions won first place! Praneetha Pratapa from the University of Texas, Dallas wrote "Role of Standards in Designing Circular Economy and their Effect on United Nations Sustainable Development Goal 12."
Nominations are now open for the Remanufacturing ACE Awards.
The

ACE Awards

are based on the mission of the

Remanufacturing Industries Council (RIC)

to

ADVOCATE

,

COLLABORATE

, and

EDUCATE

on behalf of the remanufacturing industry. These extraordinary awards were the first of their kind involving all sectors.

The three nomination categories are:
Advocate:  This category looks at how the nominee promotes remanufacturing or sustainability in business, government, education or other field.
Collaborate: This category looks at how the nominee works with other companies, regulatory bodies, and law makers to build consensus and team work in order to promote remanufacturing and other sustainable practices.
Educate:  This category looks at how the nominee demonstrates a passion toward educating others on the benefits of remanufacturing and sustainability.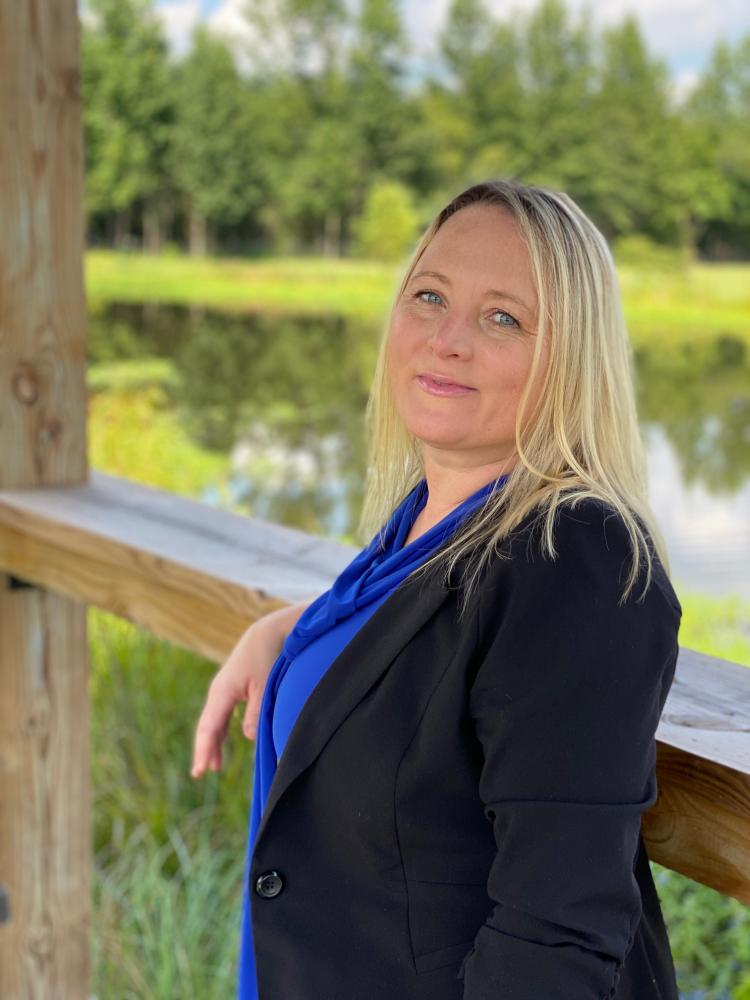 Sharla Holladay
Best Beverage Equipment Services
Co-owner



What does your company do?
At Best Beverage Equipment, we manage commercial equipment programs for companies that serve beverages, such as foodservice supply houses, convenience stores, restaurant chains and more, across a good portion of the United States. We have full service solutions including a call center, remanufacturing facilities and field service technicians that integrate with our logistics and management capabilities.
How long have you been in the remanufacturing industry?

My business partner and spouse, John Holladay and I opened this company in 2001 with a focus on remanufacturing of commercial beverage equipment, most specifically coffee equipment.
What specifically do you do on a day to day basis, as a co-owner of a multistate company?

John and I over the years have learned to lead the team and care for our customer relationships in tandem. We share the responsibilities that go into managing all the moving pieces that go into running a company, being entrepreneurs, parents and (recently) grandparents. It's never a dull moment.
What is your favorite thing about your job?
I have a passion for the coffee industry, even though we go way beyond coffee equipment now in our offerings and we encompass all commercial beverage equipment. Small businesses and how they work, along with the people that are behind them is of interest to me. I value the service of providing remanufactured equipment options to small companies and afford them opportunities for growth that otherwise they may not have.
How has the current pandemic affected your business?

This is now the 3rd major event we have weathered as a company. The remanufacturing segment seems to sustain economic blows well. Companies look to preserve cash wherever they can, and  may consider remanufactured products to buy or even to remanufacture their existing items that have been semi forgotten about. Also if manufacturers have supply chain hiccups, this can drive the buyer to search for alternate options.




What is something that others may not know about you?

I have a passion for sustainable living, growing our own food, animal husbandry and permaculture. To simplify it, I guess you could say we live on a farm.


Why did you get involved with RIC?

Remanufacturing is utilized across so many diverse industries. I'm intrigued about all the different types of strategies, methods, developments and devices utilized in this amazing industry, and across so many platforms! I always learn something new here at RIC and I'm happy to be a part of it.
RIC WELCOMES NEW MEMBER

SPUHLER ASSOCIATES
Spuhler Associates is a distinctive Talent Acquisition Search Partner specializing in the Remanufacturing Industry within North America.
Spuhler Associates, with its 25+ years of Global Remanufacturing expertise, focuses on providing our clients with Transformational Leaders & Professionals within Sales, Marketing, Product Management, Operations, Supply Chain, Engineering and HR. If you are looking for impactful professionals who are fully vetted and prepared to help your organization, Spuhler Associates is your preferred executive search partner.



Click here

to learn more.
Attention RIC Members, be sure to download your 2020 member logo. The logo can be proudly displayed on your website, business cards, marketing materials and shared on social media.

Download now

.



Check out the

Benefits

of Remanufacturing Industries Council Membership and

Join Today

!
Twitter: @RemanIndCouncil
LinkedIn: Remanufacturing Industries Council
YouTube: Remanufacturing Industries Council
Instagram: Reman.Day
| | | | | | | | | | | |
| --- | --- | --- | --- | --- | --- | --- | --- | --- | --- | --- |
| |   | |   | |   | |   | |   | |
You are receiving this email because you have expressed an interest in remanufacturing. If you no longer wish to receive RIC's newsletter you may

unsubscribe

by clicking the link.

Click here to manage your subscription preferences.

Our updated privacy policy can be found

here

.



Remanufacturing Industries Council, 150 Lucius Gordon Drive, Suite 127, West Henrietta, NY 14586, United States